Pez museum opens
Read more at Boing Boing
Read more at Boing Boing
Read more at Boing Boing
---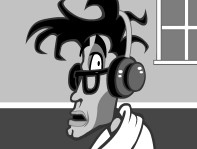 EFF has released a new Flash movie aimed at explaining what's good and what's at risk with file-sharing. It's called "The Great MP3 Caper," and it's some funny stuff.
---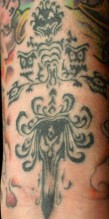 Jason DeFillippo has posted a pic of his friend Tim's tattoo, which is based on the wallpaper pattern at the Disneyland Haunted Mansion (there are also some killer HM tatts on display at the photo-gallery for the goth Bat's Day in the Fun Park site). Link
---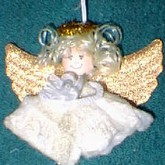 How to make a tampon angel. 1. Dip into water until tampon expands. 2. Remove and tie at the top to create the angel's head.