Turn yourself into a UPC
Read more at Boing Boing
Read more at Boing Boing
Read more at Boing Boing
---
Robotics Society of America President and Robolympics founder David Calkins tells BoingBoing:
"While in Japan, I saw the coolest thing ever!
---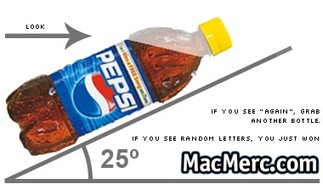 If you tilt a sealed, new Pepsi bottle at 25 degrees and squint at the underside of the cap, you can tell whether it's a winning free-iTunes-track bottle or a try-again bottle.
---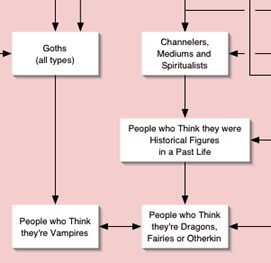 The Pagan Hierarchy: like the Geek Hierarchy, but for pagans. I don't know why this kind of chart is so inherently funny, but damn, it sure is.