Tales of a Tron Tailor
Read more at Boing Boing
Read more at Boing Boing
Read more at Boing Boing
---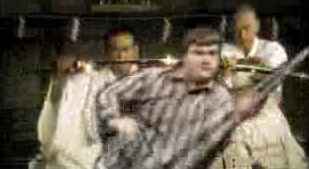 This is the best internet video mashup evar: the Star Wars Kid (a net-icon famous for having captured his Darth Maul light-staff fights on video, thus becoming the subject of Internet mockery, which led to a really bogus lawsuit) matted extremely well into the Kill Bill trailer.
---
Nerve.com just published a new gallery of work by Brooklyn-based erotic photographer Siege. I wrote the intro. Fleshbot says the images "combine filters and projections to stunning effect," and offers a free sneak preview, but the complete Nerve gallery requires a paid subscription. Neither are work-safe. Link to Nerve.com gallery.
---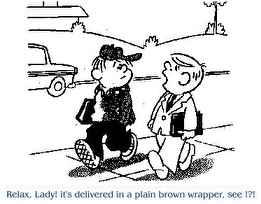 Earlier this month, we posted Monochrom's call-for-submissions for jpegs of random punchline-text from comic strips. Now, Monochrom brings us the outcome: a web page werein a single-frame comic and a punchine are combined at random.