Crap Scrabble hand gallery
Read more at Boing Boing
Read more at Boing Boing
Read more at Boing Boing
---

Someone has given me a vicious cold. My third this year. I thought that quitting smoking meant fewer colds, not more.
---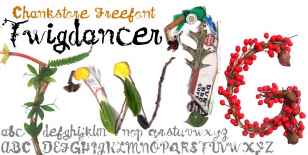 Fontmeister and designer Chank took a load of students out into the forest and had them recreate some of his nicer fonts from found objects -- twigs, leaves, and so forth.
---
"Moments In Love" is a wonderful aural history of chillout and ambient music, hosted by Chris Coco. The hour-long BBC Radio 2 documentary covers a tremendous amount of material, from Erik Satie to Brian Eno to Air.