Cute Japanese food
Read more at Boing Boing
Read more at Boing Boing
Read more at Boing Boing
---
In this issue of Lab Notes, my research digest from UC Berkeley's College of Engineering: * A.I. systems that uncover the needles in haystacks of data, from software bugs to hidden genes.
---
Wet was a graphically innovative magazine that predated zines. I remember seeing some copies in the early 80s and liking the design a lot.
---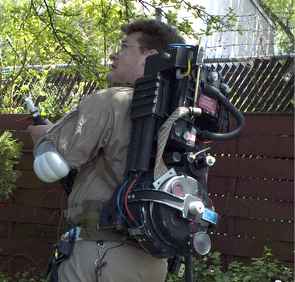 This guy spent six months building this elaborate replica Ghostbusters pack, with powered blinkenlights and a multicolored flashlight cannon and lots of other swell features, and now he's selling it on eBay.