Perfect pint apparatus
Read more at Boing Boing
Read more at Boing Boing
Read more at Boing Boing
---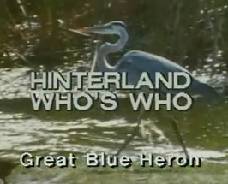 "Hinterland Who's Who" was a series of 1960s-era short nature films that used to air as interstitial material on the Canadian Broadcasting Corporation when I was a kid, maddeningly interrupting the cartoons.
---
Ice cream tycoons Ben and Jerry gave Penn State $600,000 to develop a refrigerator that uses sound waves instead of freon to keep food cool.
---
In 2000, longtime bOING bOING editor Gareth Branwyn underwent total hip replacement to help relieve the pain of severe degenerative arthritis.