Moment of snapshot zen: stingray smile
Read more at Boing Boing
Read more at Boing Boing
Read more at Boing Boing
---
Hollywood Liberation Army tells BoingBoing, " Fallen is a machinima music video created in Star Wars Galaxies about a tragic romance between a female Imperial officer and a male Rebel fighter using the song "Fallen" by Delirium.
---
BB reader jon rahoi writes,
"Nigerian scammers now appear to be using webdate.com to troll for victims to save 'damsels' in distress.
---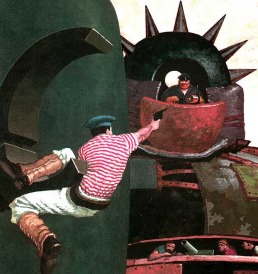 Steam Wars is an elaborate concept for a movie about steam-punk mecha-wars, an alternate history in which th 19th century is dominated by wars between giant, steam-powered killer robots.