Photos of decaying Toronto
Read more at Boing Boing
Read more at Boing Boing
Read more at Boing Boing
---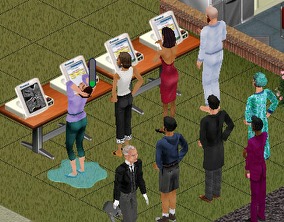 If you're a Sims player you can download this "Dumboold" electronic voting machine, which has almost as many flaws as the real thing from our malfeasant friends at Diebold!
---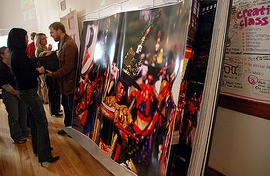 Kottke's posted a great item about a presentation he caught at PopTech on the "world's largest book," called "Bhutan: A Visual Odyssey Across the Last Himalayan Kingdom," which retails for $10,000 at Amazon. Says Kottke, "Turning the pages involved a short walk." Link
---
First, there was Stealth Disco. Then, a dark variant emerged after Abu Ghraib -- the Stealth Lynndie. Now, the Stealth Lessig.