Girlfriend's Lap Pillow
Read more at Boing Boing
Read more at Boing Boing
Read more at Boing Boing
---
boogah sez: "Millionaire Playboy has unearthed a wonderfully absurd bit of comic book history: A comic book where [Superman's girlfriend] Lois Lane goes undercover as a black woman to get information for a story she's trying to do." The story begins with Lois assigned to do a story on Metropolis's urban area that Lois refers to Little Africa.
---
This looks like a typical deli paper cup for coffee, but it's actually made of ceramic. $12 and it's yours. Link (Via Coolhunting)
UPDATE: Mia sez: "Another taste of New York- one-part good design and one part Marie Antoinette milking a cow." Link
---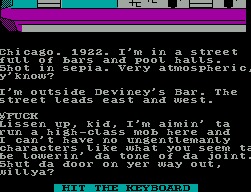 Something about text adventure games brings out the potty-mouth in me: LOOK UP. GO NORTH. GO WEST. SHIT. Here's a gallery of screengrabs of responses to cursing in classic text adventure games.