Real-snow versions of Calvin and Hobbes's gory snowmen
Read more at Boing Boing
Read more at Boing Boing
Read more at Boing Boing
---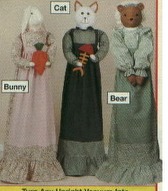 The "Dress-A-Vac" is a costume that you can put over your upright vacuum clearner while it is out of use, keeping it "handy and hidden" by disguising it as an inconspicuous giant rat in a dress.
---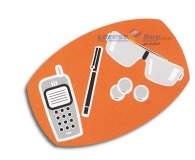 This is an AUS$15 sticky pad that can be mounted to any horizontal or vertical surface. It is sticky enough that you can reportedly paste your cellphone, keys, shades, etc to it just by touching them to it, then peel them off when you're ready to go.
---
You can now buy Kevin Kelly's excellent True Films book as a PDF file for $3 via PayPal. What it is: True Films contains the best 100 documenatries I've reviewed in True Films as of December, 2004.