Mexican Lotería cards: scanned image gallery
Read more at Boing Boing
Read more at Boing Boing
Read more at Boing Boing
---
Two favorite books around my house are My Little ABC Book and My Little 123 Book by Bob Staake. I bought them at SF MOMA in 1998 and started reading them to my daughter when she was a couple of months old.
---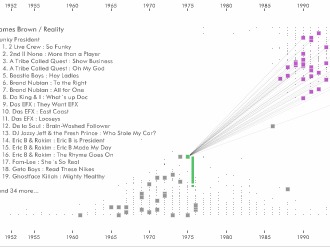 This Java applet is a visualizer for the history of music sampling -- a timeline with colored dots represents some of the most widely circulated tracks; click to see all the tracks they spawned, click the tracks they spawned to see what other tracks they sampled.
---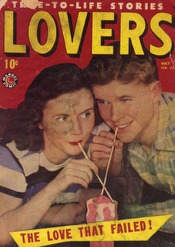 The Golden Age of Romance Comics was the racy, idyllic era before the creation of the comics code, which restricted the subject matter of funnybooks to squishy, fuzzy pablum.