Videos of people eating and crying
Read more at Boing Boing
Read more at Boing Boing
Read more at Boing Boing
---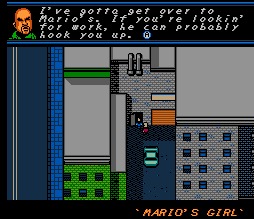 Grand Theftendo is a port of Grand Theft Auto, a modern, graphics-intensive video game, to the Nintedo Entertainment System, an 8-bit game-system of relative antiquity.
---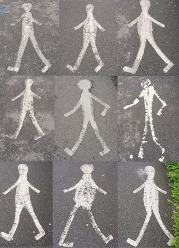 The wonderfully named British town of Staines (there was a Siemens office there where they answered the phone "Hello, Siemans Staines!") has hand-painted road-signs indicating its pedestrian crossings.
---
Steve Lodefink owns an incredible painting by Steve Keene, and he's giving it away to the reader of his blog "who seems to want it the most."
If you want it, you have until June 13 to try. Link