Tetris death's-head tee up for Threadless votes
Read more at Boing Boing
Read more at Boing Boing
Read more at Boing Boing
---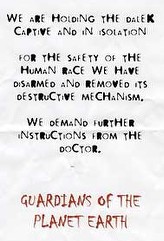 A 5'-high original Dalek has been stolen from a British tourist museum. The next day, the kidnappers left the Dalek's amputated plunger and this ransom note on the museum's doorstep, in which they demanded further instructions from the Doctor.
---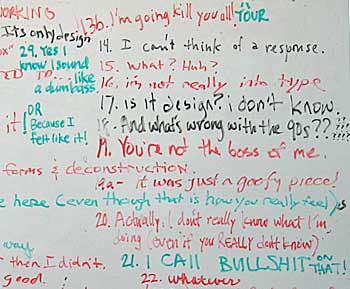 A whiteboard full of things design students should never say to a teacher during critiques -- particularly if the prof's name is Bruce Sterling. Link
---
My sister-in-law Heather Sparks tells me that Adrenalin Strips are her favorite new upper. "It's just caffeine, but a great delivery system!" she says.