Snapshots of bomb shelters in Israel
Read more at Boing Boing
Read more at Boing Boing
Read more at Boing Boing
---
Kevin Kelleher says: "All this discussion of Christianity in Japan reminds me of the town of Herai in Aomori Prefecture, not far from where I once spent a year.
---
James Doohan, chief engineer Montgomery Scott on the original Star Trek, died today at age 85. Rest in peace, Scotty. Link
---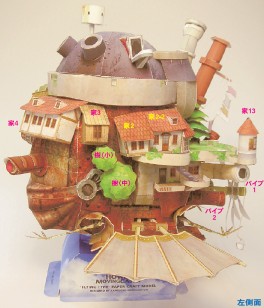 On a Miyazaki message-board, fans are discussing and linking to two magnificent papercraft models of Howl's Moving Castle (from the film of the same name).