Logogle.com creates Googloid logos instantly
Read more at Boing Boing
Read more at Boing Boing
Read more at Boing Boing
---
Dan Bloom says: "You've read about the toilet-bowl theme restaurant in southern Taiwan, reported widely around the world by the news services a few weeks ago.
---
Here's an interview with Frank Espinnosa, the creator of the Rocketo comic book I mentioned (but have not yet seen) a couple of days ago.
---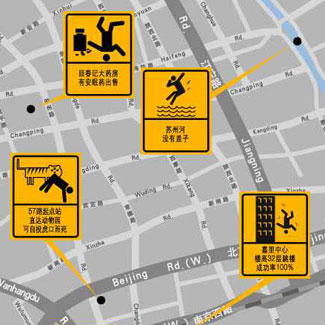 English translation of a controversial, internet-propagated map that lists places and methods for bumping yourself off in Shanghai. # Huichunji pharmacy sells sleeping pills.