Bookcase with integrated chair/stool
Read more at Boing Boing
Read more at Boing Boing
Read more at Boing Boing
---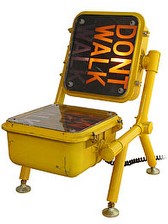 This $3700 chair is made from what appears to be real NYC Walk/Don't Walk signs and comes with a remote to make it light up.
---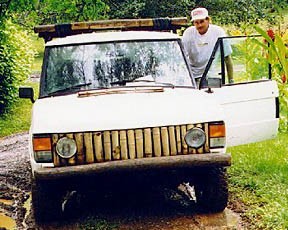 The "1000 Things Made of Bamboo" features galleries of -- you guessed it -- things made out of bamboo, under the following headers: "Music, Home, Outdoor, Fun, Art, Building, Others." The construction and transport categories are definitely my favorites.
---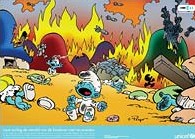 UNICEF has produced a short Smurfs movie in which the Smurf village is bombed into rubble, leaving behind dead and dying Smurfs in a scene reminiscent of an Hieronymus Bosch painting.