Igloo-making tool
Read more at Boing Boing
Read more at Boing Boing
Read more at Boing Boing
---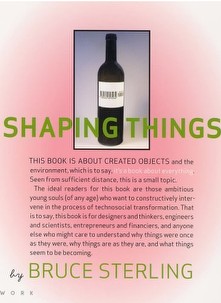 Bruce Sterling has written a fantastic nonfiction book about the future of industrial design and society, and it's the most thought-provoking thing I've read all year.
---
Here is a gallery of prints made from unprocessed film found in vintage cameras. Since the film was never developed, the photographer of these shots never saw them.
---
My pal Loren Coleman, noted cryptozoologist and Fortean, is profiled in the Southern Illinoisan. The article recounts how at 12-years-old Loren embarked on his wonderfully strange cryptozoological quest into the myth and reality of hidden animals.