HOWTO decorate for the holidays with tampons
Read more at Boing Boing
Read more at Boing Boing
Read more at Boing Boing
---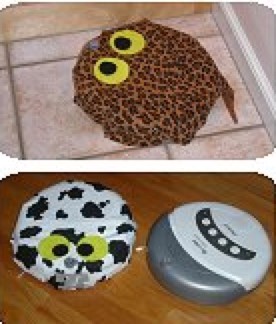 MyRoomBud makes and sells cute animal costumes for the Roomba autonomous robotic vaccuum cleaner, with names like Moomba (cow-spots) and Roor (tiger-stripes).
---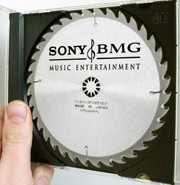 Sony refuses to recall CDs infected with Sunncomm's MediaMax spyware, so some artists are running their own recall programs, offering home-burned CDs to fans who complain that the software prevents them from ripping their CDs.
---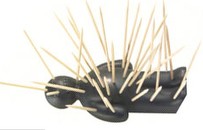 This Voodoo Toothpick Holder is shaped like a small man, in a rigid posture of agony. You use it by poking toothpicks into strategic holes all over his body, and hey-presto, a disturbingly funny accompaniment for your olive-bowl.