Kindle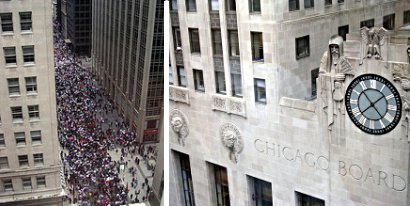 Protesters in Chicago today, shot by Zesmerelda. More than 400,000 people demonstrated here, making it one of the largest rallies in the US today. Link.
Related BoingBoing posts about the May 1 marches: Tampa, Los Angeles part 1, New York City, San Francisco, Tijuana, Portland, Seattle, Los Angeles part 2, Los Angeles part 3. An update on reports that police used excessive force on protesters in MacArthur park is here.
Boing Boing editor/partner and tech culture journalist Xeni Jardin hosts and produces Boing Boing's in-flight TV channel on Virgin America airlines (#10 on the dial), and writes about living with breast cancer. Diagnosed in 2011. @xeni on Twitter. email: xeni@boingboing.net.
More at Boing Boing