HOWTO make a teddy-bear remote-control
Read more at Boing Boing
Read more at Boing Boing
Read more at Boing Boing
---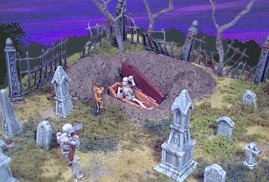 This site has an incredible variety of tips and tricks for painting miniatures and setting them in complex, realistic dioramae. I used to love painting D&D miniatures -- a lot more than I loved playing D&D, really -- and this was my favorite part of it: setting up elaborate, miniature settings for them to frolic in: The monument bases can be used as column bases for walls.
---

BrilliantDreams -- a site for lucid dreaming -- hosts a page of famous discoveries and inventions inspired by dreams, like the dream in which Friedrich August Kekulé von Stradonitz discovered the Benzene molecule: "...I was sitting writing on my textbook, but the work did not progress; my thoughts were elsewhere.
---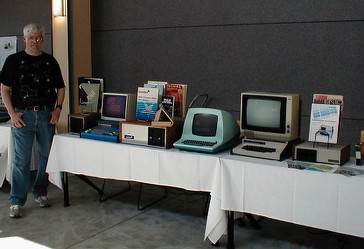 March sez, "It's been 2 years since the last one, but the wait is finally over. This Saturday, May 13, will be the next Vintage Computer Festival East; this time at a new venue on the Jersey shore, precisely where Marconi did his early trans-Atlantic wireless experiments.