Play the World Cup with a stream of urine
Read more at Boing Boing
Read more at Boing Boing
Read more at Boing Boing
---
A while back, law firm Baker & McKenzie sent Boing Boing a snippy letter warning us not to do something we wouldn't do even if they begged us -- broadcast live streams of the FIFA World Cup.
---
Craig Yoe's second Arf publication (first one here), Arf Museum just came out, and it's an immensely giddy, scholary, funny, shocking, and enjoyable history of comics and art seen through the eccentric and eclectic filter of Yoe's fevered, comics-crazed mind.
---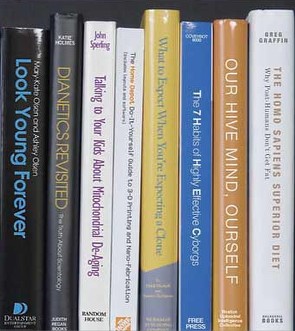 This month's "Found" section in Wired -- which features photoshopped images of futuristic artefacts -- is a great one: a bookcase full of titles from the future.