Beachles: Noise mashup of Beatles and Beach Boys
Read more at Boing Boing
Read more at Boing Boing
Read more at Boing Boing
---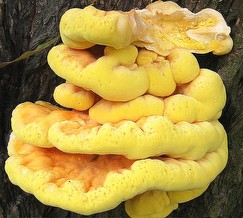 Spluch sez, This picture of a type of mushroom called Sulphur Shelf (also known as Laetiporus sulphureous, chicken of the woods, the chicken mushroom and the chicken fungus) resembles that of human intestines.
---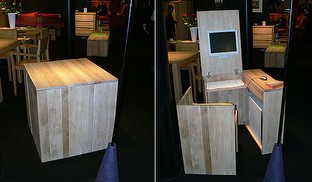 This Romanian "Compact Cube" desk from MTI Impex is an impressive-looking piece of furniture-design. It really tickled my brain's transformers lobe.
---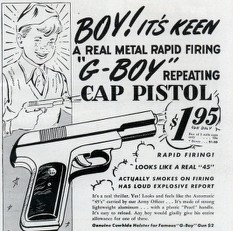 This Popular Science ad from March 1946 for a cap pistol still has the power to reach out across the decades and grab me -- the more I look at it, the more I want to get my own cap pistol made of "strong lightweight aluminum." The blatant sexism actually makes this somehow more compelling, a kind of assurance that this is a product produced by the kind of troglodytes who would produce a cap-pistol of such surpassing irresponsibility that it might be able to rupture and ear-drum or, just maybe, put out an eye.