Pubic hair panties
Read more at Boing Boing
Read more at Boing Boing
Read more at Boing Boing
---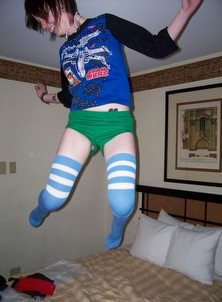 Bedjump HQ: a website for uploading photos of you and your loved ones jumping on hotel beds -- the tragedy of the commons meets amateur athletics.
---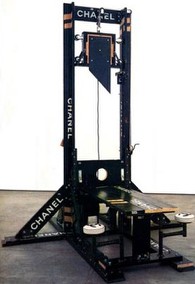 Tom Sachs's sculptures mix couture brands with utility items: a Chanel chainsaw and guillotine (!) and a Prada toilet made out of read Prada packaging.
---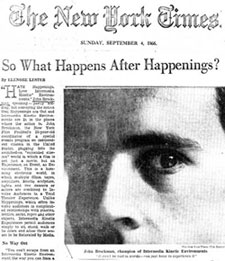 Here's what the New York Times had to say about "cultural impresario," sci/tech literary uber-agent, and EDGE founder John Brockman -- 40 years ago, today.