Read more at Boing Boing
Read more at Boing Boing
Read more at Boing Boing
---
On Defensetech, David Axe writes,
In the October Popular Science, veteran aviation journo Bill Sweetman writes about secret airplanes he believes might be under development at the Air Force's remote Groom Lake test facility in Nevada, a.k.a.
---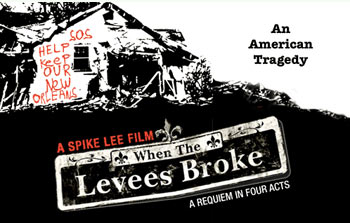 Update, 9/15/06: The YouTube videos referenced in this post are no longer available. The links to YouTube found at ticklebooth.com now return this message: "This video has been removed at the request of copyright owner Home Box Office because its content was used without permission."
When the Levees Broke, Spike Lee's powerful 4-hour HBO documentary on the human disaster surrounding Hurricane Katrina, has shown up online.