Suspicious Looking Device exists to incite unease
Read more at Boing Boing
Read more at Boing Boing
Read more at Boing Boing
---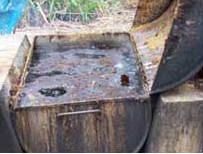 This photo-essay explains the process by while paper is made from dried elephant shit: 1. collecting the elephant dung 2. wash dung and boil for 5 hours 3.
---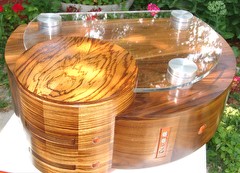 Suissa Computers hand-builds PCs out of polished woods and plastics in form factors that are utterly unlike the standard PC shapes.
---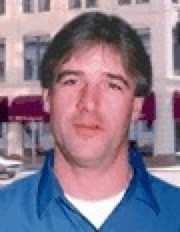 The Onion does a masterful job on the War on Moisture in its man-on-the-street interviews: Alex Hunter, Surveyor
"The ban was a necessary precaution.