Rumsfeld resignation summarized in Mac OSX screenshot
Read more at Boing Boing
Read more at Boing Boing
Read more at Boing Boing
---
When Carla and I were in New York a couple of weeks ago, our hotel room faced a building that had beautiful colored lights in the windows.
---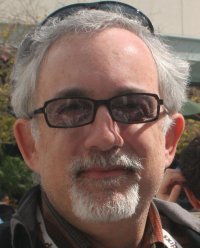 UPDATE: Mitch Kapor won't be able to make it to next Tuesday's Giants of Cyberliberties talk at USC. Mitch had some minor surgery and his recovery -- though going well -- is taking longer than expected, and he's been advised against travel.
---

US Defense Secty. Donald Rumsfeld will resign today. President Bush is set to make the announcement momentarily. In related news, here's today's NYT editorial: "First, Out With Rumsfeld."
Update: Former CIA head Robert Gates will succeed him.