Kindle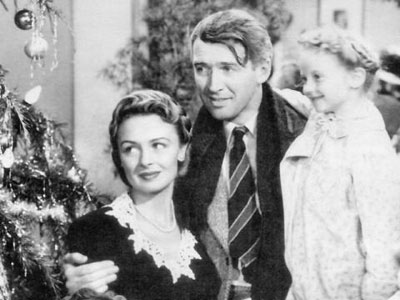 FBI documents from 1947 show that government officials once believed the Christmas movie classic "It's a Wonderful Life" was Communist propaganda. About the FBI memo titled "COMMUNIST INFILTRATION OF THE MOTION PICTURE INDUSTRY," Blogger Will Chen writes,
I love It's a Wonderful Life because it teaches us that family, friendship, and virtue are the true definitions of wealth.

In 1947, however, the FBI considered this anti-consumerist message as subversive Communist propaganda (read original FBI memo).

According to Professor John Noakes of Franklin and Marshall College, the FBI thought Life smeared American values such as wealth and free enterprise while glorifying anti-American values such as the triumph of the common man.

Link. 1947 was the same year in which the House Unamerican Activities Committee (HUAC) began investigating suspected Communist influence in Hollywood. This led to the blacklisting of many directors, writers, and other talent. More background on that: Link.
Boing Boing editor/partner and tech culture journalist Xeni Jardin hosts and produces Boing Boing's in-flight TV channel on Virgin America airlines (#10 on the dial), and writes about living with breast cancer. Diagnosed in 2011. @xeni on Twitter. email: xeni@boingboing.net.
More at Boing Boing