Kindle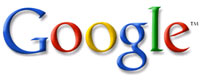 Danny Sullivan of
Search Engine Land
has published a detailed, thoroughly researched analysis of technical factors behind this week's case of the missing sex blogs.
Link to his post, which is very instructive reading for any blogger or website owner -- not just "adult" -- who wants to ensure their site is properly ranked in Google and other search engines. Background for the story on BoingBoing here and here.
Boing Boing editor/partner and tech culture journalist Xeni Jardin hosts and produces Boing Boing's in-flight TV channel on Virgin America airlines (#10 on the dial), and writes about living with breast cancer. Diagnosed in 2011. @xeni on Twitter. email: xeni@boingboing.net.
More at Boing Boing