Jazz-playing robot
Read more at Boing Boing
Read more at Boing Boing
Read more at Boing Boing
---
Jacob says: "Trevor Corson, author of The Secret Life of Lobsters, describes two new technologies for killing and processing lobsters.
---
Baltimore's American Dime Museum, a wunderkammer in the tradition of 19th century cabinets of curiosity, is closing its doors. A public auction (also through eBay Live) for the oddities, gaffs, taxidermy, bizarre art, and sideshow artifacts will take place on Monday, February 26, at 5pm through Richard Opfer Auctioneers.
---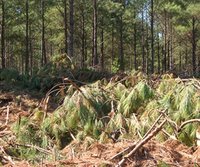 Famed investor Vinod Khosla is backing a new ethanol plant in Georgia that will transform wood waste into fuel. Range Fuels Inc.