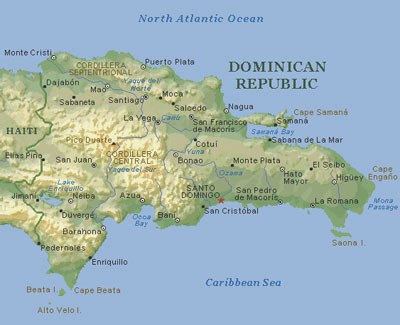 US-based Merck & Co. is conducting a trial of a new AIDS vaccine with 175 sex workers in the Dominican Republic.
The prostitutes, who will spend much of the next four years traveling to Santo Domingo for injections and checkups, were recruited from brothels across the country. They are among some 3,000 people in eight countries testing the experimental vaccine – a combination of deactivated cold viruses and synthetically produced HIV genes meant to train the body to destroy infected cells.

Any long-term risks will take years to discover, but once doctors explained there was no way to contract the disease from the vaccine, they found plenty of volunteers at Adams' brothel in Las Guaranas, a town of dirt streets and low-slung houses surrounded by rice fields about 75 miles (120 kilometers) north of Santo Domingo.
Link
to AP report. (
thanks, Remo
)