Pelagic sea slug looks like Jim Woodring creature
Read more at Boing Boing
Read more at Boing Boing
Read more at Boing Boing
---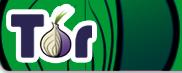 EFF is recruiting student programmers to do paid work on the onion router (TOR) this summer -- this is a technology for anonymizing Internet connections.
---
Mark Hurst of Good Experience took photos of check-in kiosks of two airlines to highlight the difference between their approach to customer service.
---
The video for the song "herr bar" by Clark was created using scans of human body parts used to create animals, plants, landscapes, and machines.