Photos of Burbank fire
Read more at Boing Boing
Read more at Boing Boing
Read more at Boing Boing
---
According to Brian Flemming of slumdance.com, Uri Geller, who claims to be psychic, has been using the DMCA to force YouTube to remove videos that debunk his stunts (which include bending spoons and locating hidden objects.) By law, only the copyright holder of a video can make a Web site owner remove a video.
---
MJ Kelly says: "A (serious) Creationist clip showing how peanut butter disproves the theory of evolution. (Query whether it makes a difference if its creamy or with nuts...)"
The video explains that evolutionists claim that energy plus matter sometimes results in the creation of life.
---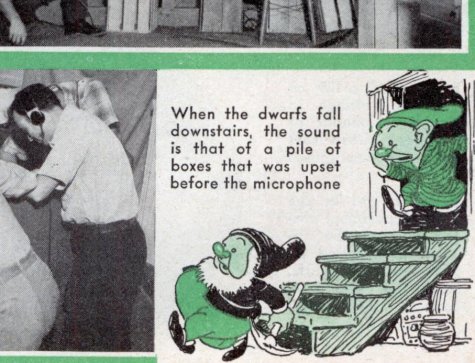 Today on the Modern Mechanix blog, an incredible, five-page spread about the making of Snow White, from the January 1938 issue of Popular Science.