Talking video cameras in England scold citizens
Read more at Boing Boing
Read more at Boing Boing
Read more at Boing Boing
---
Garth Johnson, who runs Extreme Craft, says: Claire Joyce-Johnson is an Atlanta artist who makes insanely detailed paintings using nothing more than glitter and glue on wood panels (full disclosure: she's my wife).
---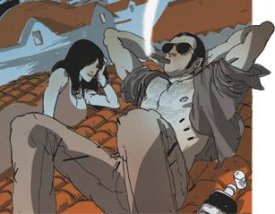 Esquire's list of "60 Things Worth Shortening Your Life For" is a pretty good one -- I've done 19... So far.
---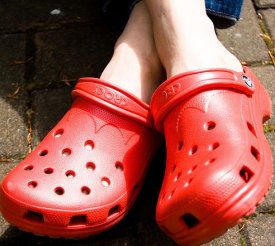 A Swedish hospital has banned Crocs-brand plastic clogs because they build up static charges that zetz the delicate medical instruments: Blekinge hospital in southern Sweden suspects the slip-on shoes, made by US firm Crocs Inc, are to blame for at least three incidents in which respirators and other machines malfunctioned.