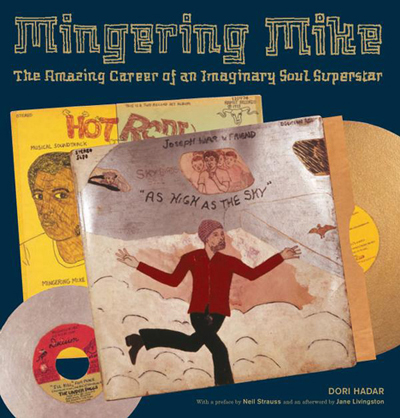 Today on the NPR program "Day to Day," the conclusion of a two-part series (part 1 here) I filed on "Mingering Mike," the imaginary soul superstar whose work is chronicled in a new book.
- - - - - -
LISTEN:
NPR: "The Search for Mingering Mike" Link to segment audio (Real/Win), and MP3s of two songs recorded 30 years ago by Mingering Mike, in his basement. Direct MP3 Link. Or, listen in the "Xeni Tech" podcast (subscribe via iTunes here). NPR "Xeni Tech" archives here.
- - - - - -
Excerpt of NPR transcript:
While rummaging through record bins at a flea market, vintage vinyl collector Dori Hadar found what looked like a vast trove of recordings by an R&B great from the late '60s and early '70s.

But a closer look revealed the whole thing was fake. They were all cardboard discs with hand-drawn grooves, inside elaborately illustrated covers.

Dori shared the cover art with fellow collectors on message boards at the "crate-digging" forums on Soul Strut. The fictitious soul superstar Mingering Mike became Internet-famous, and Dori made it his mission to track this mysterious artist down.

Dori works as a criminal investigator by day, so he used those skills to keep trying to locate whoever was behind all those obsessively crafted cardboard fantasy records.

He left word with one of Mike's relatives.

"I called my relatives," the man known as Mingering Mike now recalls, "And they just happened to say, 'Someone came and left their phone number.' So I called."

Mike was suspicious, but agreed to meet Dori and another record-collector friend.

"He and Frank came to the door and said, 'I have some items that belong to you,'" Mike remembers. "I said, 'My babies, you have my babies?'"
Link
to full transcript.
Other voices you'll hear in this piece, music journalist Neil Strauss, and historian Gerald Early, of the University of Washington, St. Louis.
Book: Mingering Mike: The Amazing Career of an Imaginary Soul Superstar.
Mingering Mike online (home-recorded audio, and scans of some of his album covers):
website, Myspace.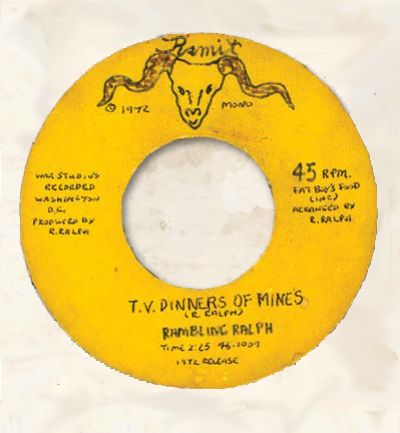 Previously on BoingBoing: