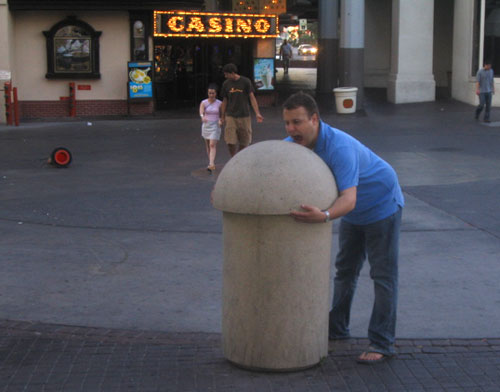 Even I did not expect such an overwhelming response to yesterday's silly post about some traffic stop things in Oregon that resemble a part of the anatomy specific to males. Dozens of BB readers wrote in with pointers to buildings and large public objects of similar snicker value in other locations, and I've updated the post like 50 times.
Link, I'll keep updating that entry until I'm sick of the meme.
Here's one of them, from BB reader Ben, Las Vegas snapshot above:
I'd like to add to the concrete cock craze. The attached photographed phallus was waiting for us outside a casino in Vegas @ 8am after 13 hours of gambling and drinking. What a site to behold.