Kindle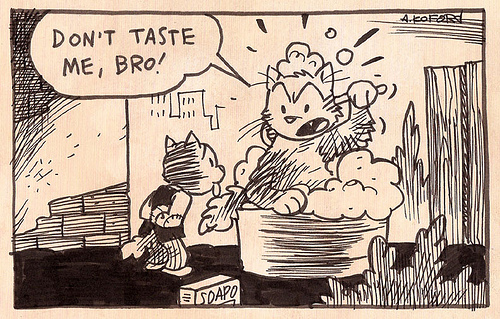 Link, by -- who else? -- Ape Lad.
While we're at it, Salon's Farhad Manjoo has an interview with one eyewitness who seems to believe that the tasered student, Andrew Meyer, may in fact have been a bit of a troll, egging cops on for an "overreaction that would make him a viral video star." Link (thanks Wagner James Au).
Others argue that even if was the case, the treatment he received was unfair. Have your say in the comments.
Previously: Don't Tase Me, Bro.
Boing Boing editor/partner and tech culture journalist Xeni Jardin hosts and produces Boing Boing's in-flight TV channel on Virgin America airlines (#10 on the dial), and writes about living with breast cancer. Diagnosed in 2011. @xeni on Twitter. email: xeni@boingboing.net.
More at Boing Boing