CIA's "terrorist buster" logo
Read more at Boing Boing
Read more at Boing Boing
Read more at Boing Boing
---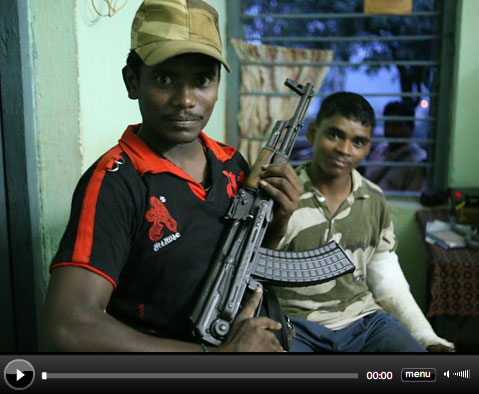 In today's episode of Boing Boing tv, Xeni Jardin is replaced as host by a pushy newsreading avatar, and we visit warlords in India who are said to be obtaining some of their weapons from Iraq: Tired of talking hair delivering the news?
---
The San Francisco Museum of Modern Art is presenting an exhibition that pairs the artwork of Paul Klee with the drawings and beautiful freak folk music of Devendra Banhart.
---
Again With the Comics has a scan from a mid-90s comic series called 1963. The third issue was called Tales of the Uncanny and featured a story written by Alan Moore, penciled by Steve Bissette, and inked by Chester Brown.