Samurai costume made from Rubbermaid trash-cans
Read more at Boing Boing
Read more at Boing Boing
Read more at Boing Boing
---
Etsy.com announced the winners of its 2007 costume contest. I was honored to be one of the judges in the "General Awesomeness" category.
---
Southern California New York police will soon begin field testing this "pistol cam" that mounts to the barrel of a service revolver pistol.
---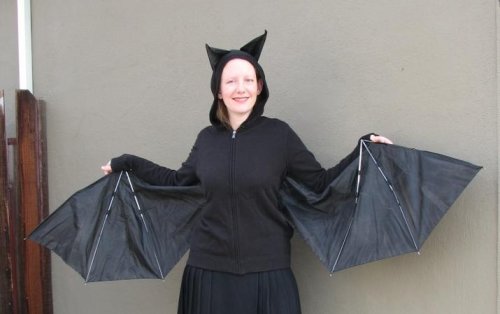 Evil Mad Scientist Labs have improved on their classic design for a bat-wing costume made from old umbrellas with a new design that is even more anatomically correct!