Kindle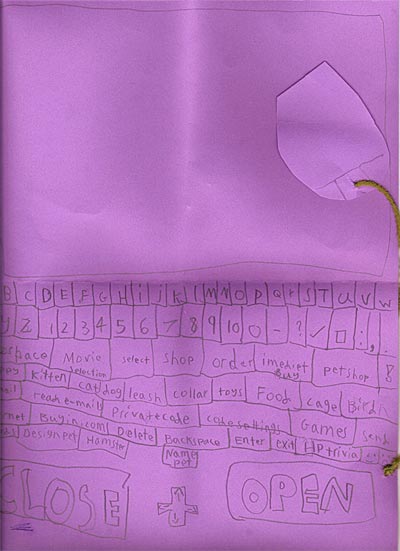 Rosecrans Baldwin of The Morning News writes,
You may have seen a link circulating a while ago about a group of 7-year-olds designing laptops (it was on a CNET blog post by Amy Tiemann). Well, I tracked them down, and now many permission slips later, we just published a gallery on TMN of what the future looks like in laptop design if 7-year-olds are to be believed. There's an interview with Ms. Tiemann about the club, as well as some interviews with the kids.
Link
Boing Boing editor/partner and tech culture journalist Xeni Jardin hosts and produces Boing Boing's in-flight TV channel on Virgin America airlines (#10 on the dial), and writes about living with breast cancer. Diagnosed in 2011. @xeni on Twitter. email: xeni@boingboing.net.
More at Boing Boing