Designer presents his life as a corporate annual report
Read more at Boing Boing
Read more at Boing Boing
Read more at Boing Boing
---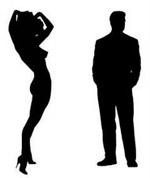 Writer Susannah Breslin (of Reverse Cowgirl), whose work I've blogged many times here on Boing Boing, has launched two new projects: Letters from Working Girls, and Letters from Johns.
---
Over at DaddyTypes, Greg discusses dakigokochi, Japanese baby announcements in the form of a shippable bag of rice with the newborn's photo and stats printed on it.
---
Photos of a garbage truck UNICAT TerraCross converted into a nice living space. Looks well-fortified against a zombie attack, too.
This machine combines the rugged "go anywhere" off-road capabilities of the MAN 6x6 with the comforts of living at home.