Kindle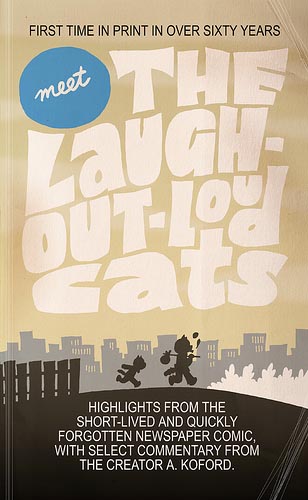 Adam "Ape Lad" Koford's Laugh-Out-Loud Cats are now available in book form. "I'm selling signed and drawn in copies on my blog, or unsigned and undrawn in copies via Lulu," says the author/illustrator. Link.
Recently and related posts on BB:
* BBtv - Ape Lad: The True Hollywood Story of Aloysius Koford
* BBtv -- Laugh Out Loud Cats: The True History
Boing Boing editor/partner and tech culture journalist Xeni Jardin hosts and produces Boing Boing's in-flight TV channel on Virgin America airlines (#10 on the dial), and writes about living with breast cancer. Diagnosed in 2011. @xeni on Twitter. email: xeni@boingboing.net.
More at Boing Boing