Kindle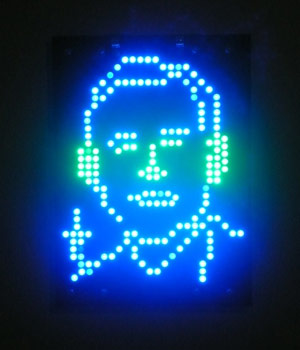 Over at MAKE, Phil Torrone blogs:
This is interesting - it seems that a group of artists have celebrated 1-31-07 in their own way and have created a series of political themed LED art sculptures and (you guessed it) placed them all over Boston. Pictured here, Bush & Bin Laden... Click on through to see more images and if you're in Boston the locations are listed to go on an art tour. Get there before the robots do.
Link
(thanks, James P of GRL, who denies any connection to the event)
Boing Boing editor/partner and tech culture journalist Xeni Jardin hosts and produces Boing Boing's in-flight TV channel on Virgin America airlines (#10 on the dial), and writes about living with breast cancer. Diagnosed in 2011. @xeni on Twitter. email: xeni@boingboing.net.
More at Boing Boing