Kindle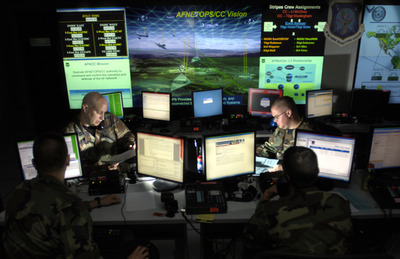 Noah Shachtman of Wired's Danger Room writes,
The Air Force is tightening restrictions on which blogs its troops can read. At least one senior Air Force official calls the squeeze so "utterly stupid, it makes me want to scream."
Link
Boing Boing editor/partner and tech culture journalist Xeni Jardin hosts and produces Boing Boing's in-flight TV channel on Virgin America airlines (#10 on the dial), and writes about living with breast cancer. Diagnosed in 2011. @xeni on Twitter. email: xeni@boingboing.net.
More at Boing Boing