L Ron Hubbard plagiarized Scientology?
Read more at Boing Boing
Read more at Boing Boing
Read more at Boing Boing
---
I recently sprang for a huge, beautiful, kick-ass KitchenAid espresso machine and I love it, but I was disappointed with the junky plastic tamper that came with it.
---
Today in my ongoing series of photos from my travels over the years: this display-shelf of iced tea promoting the massively multiplayer world Lineage, on sale in a dusty supermarket in Dalian, China. Link
---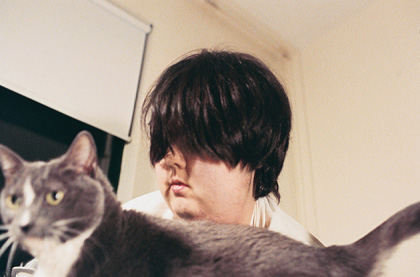 Wired's got a long feature on Amanda Baggs, a woman with autism who doesn't speak, but who uses video and online forums and MMOs to make an eloquent case for autism as a different -- but valid -- style of cognition, and argues for the rights of people with autism to be recognized on their own terms.