Scissor mobile
Read more at Boing Boing
Read more at Boing Boing
Read more at Boing Boing
---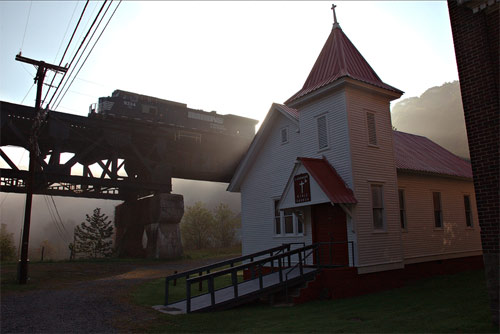 My uncle Kevin Scanlon has snapping photos of Appalachian life for as long as I could form sentences -- actually, no, longer.
---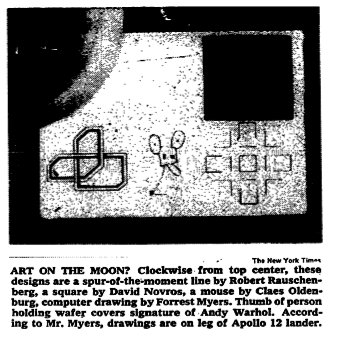 In November, 1969, the New York Times reported on the existence of a secret, miniature art museum that had been smuggled onto the surface of the moon on Apollo 12: ...according to Frosty Myers, the artist who initiated the project, the Moon Museum was secretly installed on a hatch on a leg of the Intrepid landing module with the help of an unnamed engineer at the Grumman Corporation after attempts to move the project forward through NASA's official channels were unsuccessful.
---
(I'm liveblogging from TED 2008, in Monterey, CA)
Presenter:
Technology hacker Joshua Klein built a vending machine that teaches crows to deposit coins they find into a special vending machine that dispenses peanuts.