Ten largest data breaches since 2000
Read more at Boing Boing
Read more at Boing Boing
Read more at Boing Boing
---
My pal Jason Weisberger and I were just discussing how distressing it can be when a familiar TV character is replaced with a different actor in the middle of a series.
---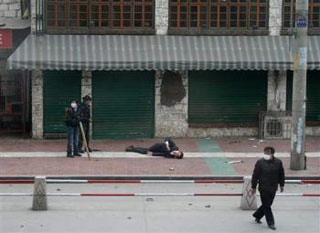 Update on a series of previous posts here on BB about pro-Tibetan-independence protests in Lhasa: violence grew dramatically today. Snip from report issued today by the US-government-funded news agency RFA, which has correspondents on the ground in Tibet: "We saw two dead at Ramoche temple, two in the garden, two at the Ganden printing house, and those Tibetans who went to take food to prisoners in Drapchi prison saw 26 Tibetans shot after they were brought in on a black vehicle," one Tibetan witness said.
---
These are toilet paper dispensers. You stick a roll of toilet paper through the back, and pull a few squares out the nozzle.