American Action Cola in Romania
Read more at Boing Boing
Read more at Boing Boing
Read more at Boing Boing
---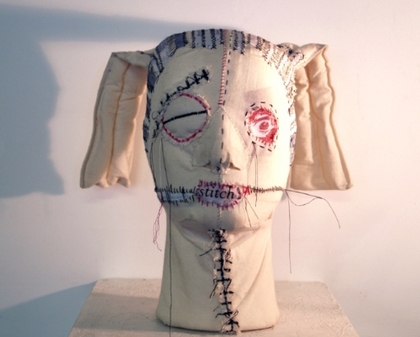 We Make Money Not Art has a write-up of the Pricked: Extreme Embroidery show at the Museum of Arts & Design in New York -- I'm especially fond of these embroidered "Phrenology Heads" by Morwenna Catt.
---
Love the custom baby blankets from Baby Leo Designs, in a variety of groovy retro prints -- we've got the retro robots (shown here) and the golgothan spiral of skulls ("I am become death, filler of nappies"), and we've given away a couple as gifts already.
---
From ASIFA:
We received a surprise in the mail today from Archive supporter James Tucker- a DVD of great fifties industrial films, including UPA's groundbreaking Man On The Land.