Snake made from keyboard keys
Read more at Boing Boing
Read more at Boing Boing
Read more at Boing Boing
---
This year marks the 45th anniversary of Disneyland's Enchanted Tiki Room, the birthplace of animatronics and one of my all-time favorite Disney attractions.
---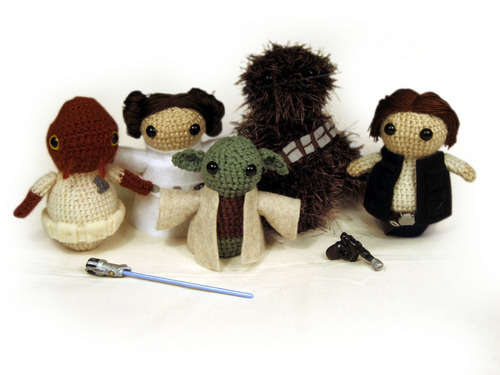 Bonnie sez, "Craftster Sammi Resendes from Geekcentralstation.blogspot.com recently created Star Wars Amigurumi dolls of Admiral Ackbar, Princess Leia, Yoda, Chewbacca and Han Solo.
---
Oogly says, On Saturday, The New York Times mis-printed the CERN Large Hadron Collider as being the "Large HARDON Collider".