Rube Goldberg-esque pool trick shot
Read more at Boing Boing
Read more at Boing Boing
Read more at Boing Boing
---
This month's National Geographic has a beautifully-written feature on the state-of-the-art in biomimetics, the science and art of looking to nature for design inspiration.
---
This silly gag cartoon by Tom Horacek made me laugh out loud at an inappropriate time. It's from Horacek's new collection, "All We Ever Do Is Talk About Wood," published by Drawn & Quarterly.
---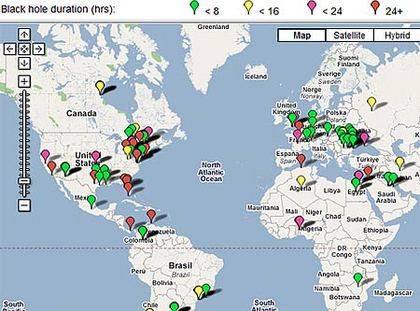 The Hubble Internet audit is a project to discover "black holes in the Internet" where traffic won't route: Katz-Bassett has been working on a project called Hubble, a system that apparently is able to track what he refers to as information black holes.