Box of 3 play wigs for kids
Read more at Boing Boing
Read more at Boing Boing
Read more at Boing Boing
---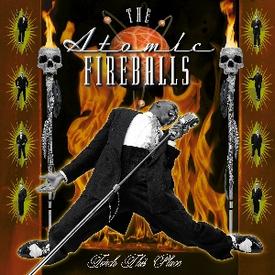 I just got the Atomic Fireballs' second CD, Torch This Place (1999), in the mail, and I am totally rockin' out here in my office as I spin it for the first time.
---
Atomic Tarantula just sent me one of their groovy science fiction inspired tee-shirts -- the Ono-Sendai cyberspace deck -- and I had a little poke around their site and saw many lovely little numbers, alike the astro-saviour pictured here. Link
---
The stage is set, the lights are dimmed, the audience murmurs impatiently. But the tragedy and ecstasy of this year's WWDC can be staged for neither the hoi polloi or the gentry without strapping a scented toga around our play's missing actor: you.